Student




Worker
Are you dreaming of a cool student job in the company of the kindest and most talented data consultants? At Inspari, we have a mission – we want to help businesses make better decisions through people and data. And right now, we are looking for yet another talent for one of our strong teams.

We are looking for young talents in both Lyngby and Lystrup for around 15 hours a week.

Are you ready for a challenge and can you see yourself as a part of our heartwork-culture? Then step closer – you might be our new colleague.
A job with

real substance
10 things to look forward to:
Your colleagues!!
Exciting and challenging tasks
Inspari & the Heartwork-culture
Our social life
All the ambitious customers
The vibe on your team
Playing with new technologies & ideas in our communities
The professional back-and-forth with your colleagues
The learning curve!
Your colleagues – and they look forward to helping you develop your competencies


Do you see yourself

in these lines?
Let us be clear. We know that you may not have any work experience with artificial intelligence, business intelligence, or being a consultant. But when you have the fundamental knowledge, the wish to be challenged, and the will to play on the team, we believe that we can be good together. Furthermore, you have started on your master's degree and have a wish to work in the consultant business.
Since 2008, we have had newly qualified people on the team, and just like you, they have been ambitious, talented, and likeable. This is why we know that we can get you well equipped for life as a consultant in an exciting and dynamic market.
It takes heartwork

to be leading people
As part of the heartwork-culture, you will notice that ambitions and expectations go hand in hand with passion and team spirit. We believe that our help-oriented culture with each of our strong competencies and personalities helps us win together.

As a workplace, we want to meet you as the whole human you are – with family, leisure, friends, and ambitions to perform. Therefore, you will meet a high degree of flexibility and trust where you, in respect of the customer, team, and task, can put in your hours whenever it fits you the best. Our active social club is arranging a wide range of different events so that there are fun and games for everyone to join in on. Our management always makes a huge effort to make sure that every Inspari-event is worth your time if it keeps you away from home.

All of this is just words, which is why we will advise you to visit our Instagram to see photos from both everyday life and parties at Inspari. We promise that you have something good coming your way.

At Inspari, there are plenty of opportunities for professional development because you are among talented colleagues all around and you get the opportunity to work with the most recent technologies across different industries and businesses. We have a great culture that focuses on joining hands which is why your colleagues are always ready to help. We care about knowing each other on other levels than just professionally through social events of different kind. This creates a really great community-feeling across the firm.
- Anders Friis, Senior Cloud Solution Architect, Inspari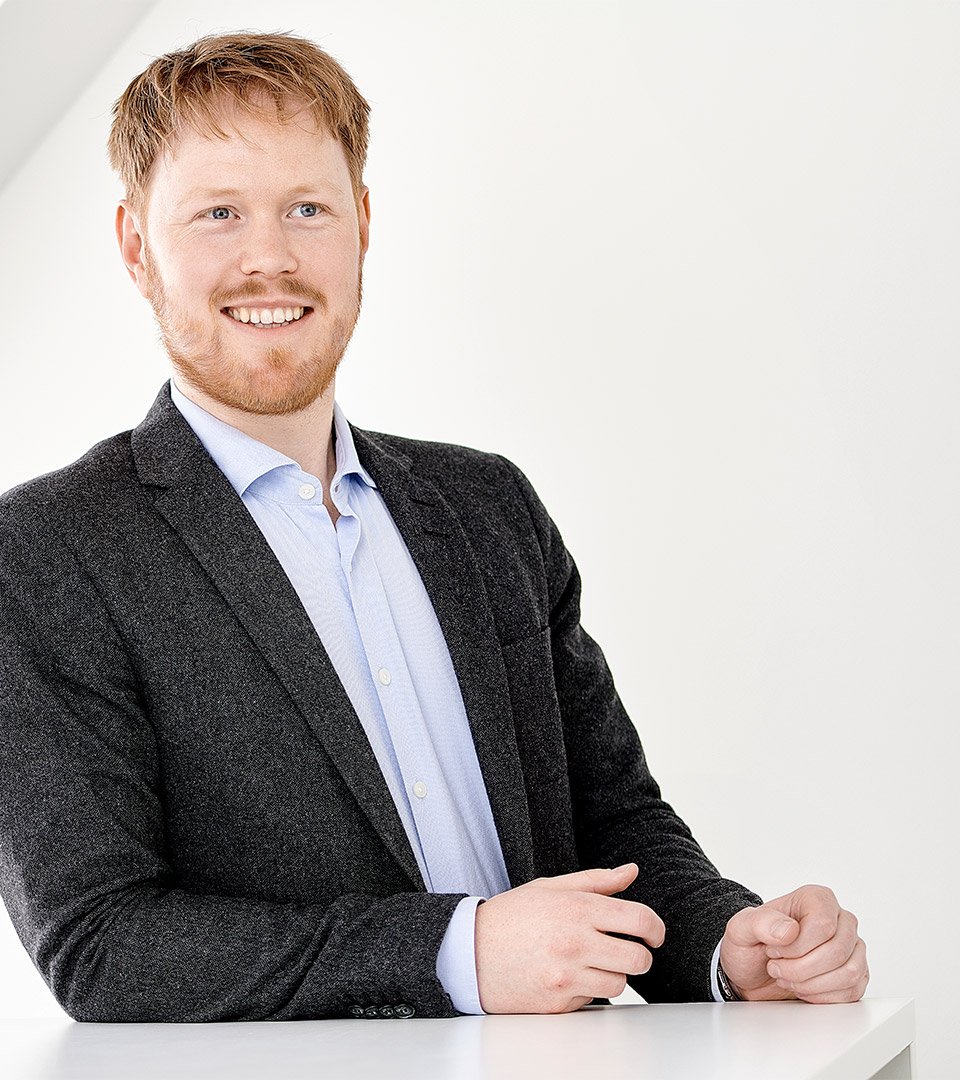 We lay the foundation

you achieve the success
Besides world-class colleagues we offer you:
Nice surroundings and terms of employment
Flexibility, which includes the possibility to work from home
Ongoing training and education
An attractive salary that matches your qualifications
An active social club that arranges a wide range of activities
An extraordinary workplace
Are you already itching

to get started?
When, hopefully, you open the dialogue with us – whether you sent a short message on LinkedIn, a video, write down 3 lines about your motivation, or whatever suits you, we would like for you to mention what makes us a great fit. Your words will be treated confidentially and read with genuine interest and curiosity.

If you have any questions, you are very welcome to contact Kristina Borrits, CHRO, on kbj@inspari.dk / +45 31 52 80 92.