Senior Cloud


Infrastructure Specialist
If we could, we would clone our colleague Henrik Sjang. The customers love him, all his colleagues love him, and he has for 7 years in a row been among our best-performing colleagues. This is also why, we have to take very good care of him, and this is done best by finding yet another new colleague for Henrik and the team.

We are looking for an experienced senior consultant who is autonomous and appreciates giving and getting professional feedback. You will be part of many different projects for customers of all sizes and you thrive with the varied tasks in a solid tempo.

Your future colleagues are looking forward to you being a part of their unique team based on team spirit, humor, and the desire to create the best possible solutions for our customers.

Whether you would like to be based in our Lystrup office near Aarhus or in Lyngby is up to you. Just are going to be with customers as much as in the office (or at home if that fits you).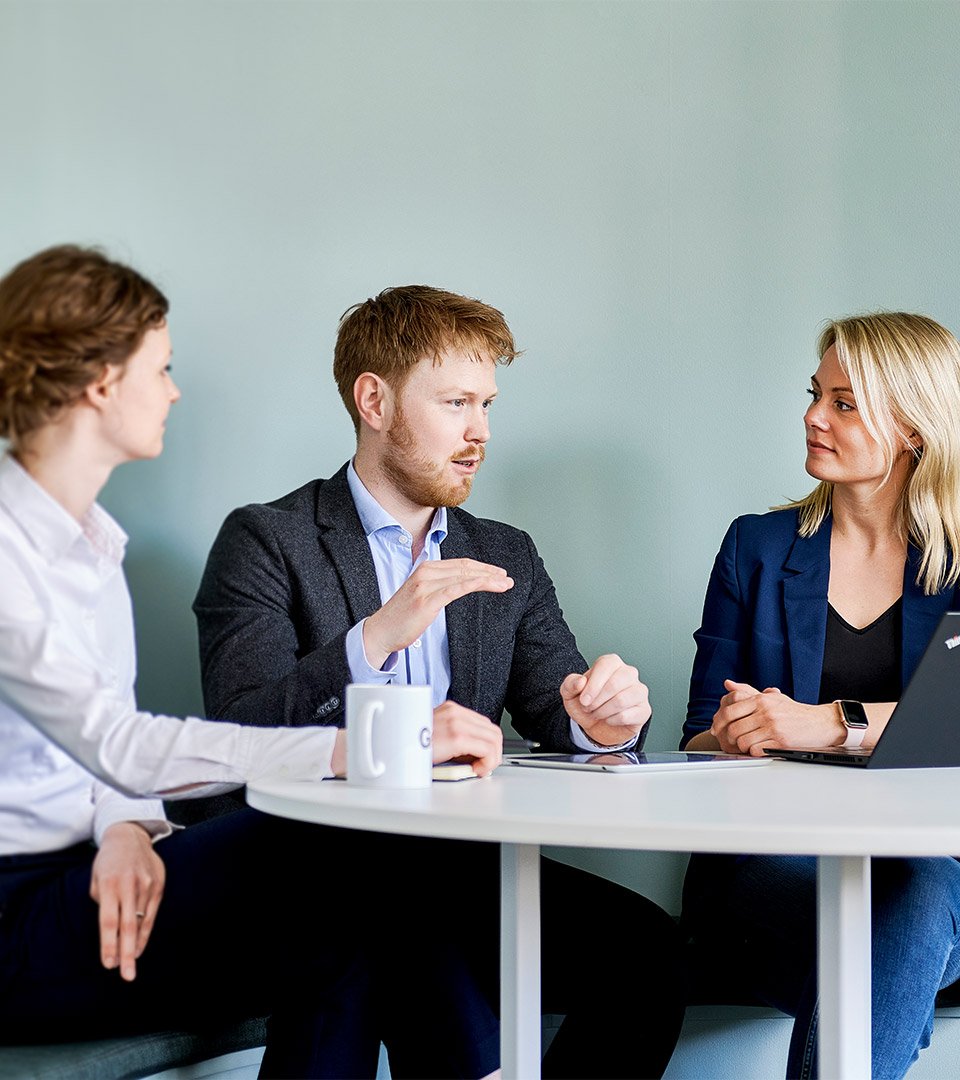 A job with

real substance
As a Microsoft-based data, AI & BI-house, we deliver solutions based on the modern data platform – of course based on cloud. As a consultant in the team, you are going to take part in assuring that our customers always have systems that create value and perform perfectly. Our customers expect that from us, which you have to be dedicated to live up to.

In your role as a consultant, you have a range of modern tools at your hands which you actively use to identify and solve performance problems. You will experience that you both have to assist our colleagues when they bang their head against a brick wall in their work, and of course also directly at our customers'. As an expert in troubleshooting, both in regards to performance problems but also other SQL-server-related mistakes, it is your biggest satisfaction to be the one making the system run smoothly.

As an experienced consultant, you will with no doubts, come in with a lot of knowledge which we are very receptive towards. You will experience a high degree of freedom with responsibility and you will always have the opportunity to influence the solutions we create for our customers.
To me, it is important to be part of making a difference – both when it comes to value-adding technical solutions for our customers and in the social life with my colleagues. In Inspari, these needs are met. I feel like being part of a winning culture where there is room for personal interests and relations, and the professional back-and-forth with my team and the management are top class. Therefore, being in Inspari, I am part of delivering quality solutions for some of the country's biggest and most interesting businesses.
– Henrik Sjang, Principal Cloud Infrastructure Specialist, Inspari
Do you see yourself

in these lines?
In Inspari, we always talk humans before we talk technology. At the same time, we know that you most certainly are super technology-fascinated, which is why there is great room for 'nerding out' with equal minds.

Your educational background is not very important to us. On the other hand, it is important that you have much experience with being a consultant and that you can work independently from day 1.

As a person, you are nice spending time with, you are personally invested in the team and want to be a part of a professional and social community.
Your theory
in practice
You most certainly have experience with:
Performance analysis and optimization of SQL Servers as well as T-SQl coding
Execution planner, indexes, partitioning, and DMV's (and you have to be able to use these tools to identify and solve performance problems)
Troubleshooting, in which you are an expert – both in relation to performance issues and SQL-related issues
Installation, configuration, and upgrading of SQL-servers – both standalone servers as well as Failover Clusters and Availability Groups
You have an advantage if you have experience with:
SQL-servers in both OLTP and OLAP workloads
Automation of tasks by using e.g. Powershell
SQL in Azure, either as IAAS or PAAS
It takes heartwork

to be leading people
As part of the heartwork-culture, you will notice that ambitions and expectations go hand in hand with passion and team spirit. We believe that our help-oriented culture with each of our strong competencies and personalities helps us win together.

As a workplace, we want to meet you as the whole human you are – with family, leisure, friends, and ambitions to perform. Therefore, you will meet a high degree of flexibility and trust where you, in respect of the customer, team, and task, can put in your hours whenever it fits you the best.

Our active social club is arranging a wide range of different events so that there are fun and games for everyone to join in on. Our management always makes a huge effort to make sure that every Inspari-event is worth your time if it keeps you away from home.

All of this is just words, which is why we will advise you to visit our Instagram to see photos from both everyday life and parties at Inspari. We promise that you have something good coming your way.
We lay the foundation

you achieve the success
Besides world-class colleagues we offer you:
Nice surroundings and terms of employment
Flexibility in your weekdays with opportunity to work from home
Ongoing training and education
Attractive salary that matches your qualifications
An active social club that arranges a wide range of activities
An extraordinary workplace
Are you already itching

to get started?
When, hopefully, you open the dialogue with us – whether you sent a short message on LinkedIn, a video, write down 3 lines about your motivation, or whatever suits you, we would like for you to mention what makes us a great fit. Your words will be treated confidentially and read with genuine interest and curiosity.

If you have any questions, you are very welcome to contact Kristina Borrits, CHRO, on kbj@inspari.dk / +45 31 52 80 92.