Assistant Team Leader of the pack


in Lystrup

Are you naturally leading the way and are you dreaming of operational managerial responsibility? Do you see yourself being at the head of an amazing team of deeply passionate and extremely talented consultants?

We are looking for an Assistant Team Lead for one of our growing teams in our office in Lystrup and we are going to be quite excited if you read this and contact us ASAP.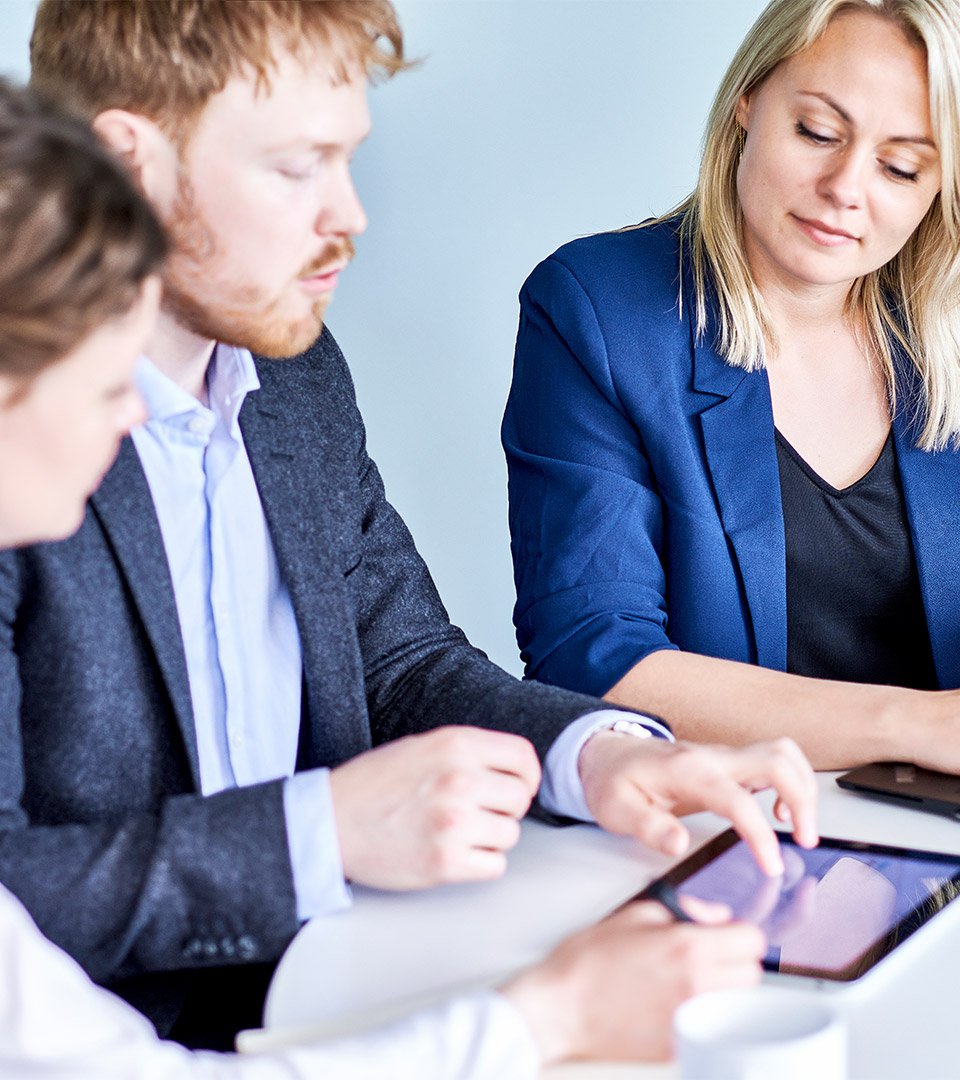 We are the ambitious


playground

for data heroes

Before we get started, here is our elevator pitch.

We are a data consultancy working with AI, ML, platforms, and business intelligence, and we are among the biggest (and of course best) within our field. Basically, we help businesses make better decisions based on data instead of gut feelings. Our customers are a broad segment of Danish and international data-ambitious companies across industries, size, and complexity. Now, we are approximately 125 colleagues divided between our offices in Lyngby, Lystrup, and Bucharest and we hope that you, after this, wish to join us even more.


A job with

real substance
As Assistant Team Lead you will get the operational managerial responsibility for a smaller team of young, skilled consultants. You will be in charge of everything from recruitment and distribution of customers to the daily performance of the team. You are going to help to secure that our new strategy gets the best conditions to thrive in our business – and you will even get the opportunity to impact the development with new initiatives.

As an emphatic human being, you are naturally curious about your colleagues and their well-being. Your toolkit exists of 1:1 sessions, development plans, and team meetings, and you are experienced with how you through inspiration and feedback can create an environment that makes people want to grow and create extraordinary results as a team.

You are a success when your team is a success – meaning when they perform and thrive. Therefore, you can look forward to visiting your colleagues at our customer's offices, contribute to the working relationship with our customers, and be the operating project manager on a number of tasks.

Your base will be at our office in Lystrup and of course at our customer's offices.



To me, the onboarding in Inspari has been of immense importance. Going from being the new one to a part of the team is worth so much – it demands engagement, sincere interest, and inclusion from the whole team. I quite quickly experienced the passion that permeate the organization; the culture we care so much about, and which is a requisite for our success when all comes to all.

– Ida Lollike, Team Leader & Principal Consultant, Inspari
What we expect from you
professionally & personally

Common to all the consultants in Inspari is a master's degree, the desire to win as a team, and the will to always do your best. Therefore, we imagine that you have the same characteristics mixed with your own spice and documented experience with leadership and IT. Preferably, you are experienced within the field of BI and have been working with data or another technical background that matches.

You are naturally likable, and you thrive on having overall responsibility. You are able to be leading people with a different nature and from a distance. Naturally, you take care of the development of your team and each colleague in it.

Exactly taking care of the development is also a promise that we give to you. As a leader in Inspari, you will be part of an internal program, that makes us able to secure the best possible conditions for your own development. Of course, you will also have a professional back-and-forth with your team lead-colleagues and the management.
It takes heartwork

to be leading people
As part of the heartwork-culture, you will notice that ambitions and expectations go hand in hand with passion and team spirit. We believe that our help-oriented culture with each of our strong competencies and personalities helps us win together.

As a workplace, we want to meet you as the whole human you are – with family, leisure, friends, and ambitions to perform. Therefore, you will meet a high degree of flexibility and trust where you, in respect of the customer, team, and task, can put in your hours whenever it fits you the best.
Our active social club is arranging a wide range of different events so that there are fun and games for everyone to join in on. Our management always makes a huge effort to make sure that every Inspari-event is worth your time if it keeps you away from home.

All of this is just words, which is why we will advise you to visit our Instagram to see photos from both everyday life and parties at Inspari. We promise that you have something good coming your way.


We lay the foundation

you achieve the success
Besides world-class colleagues we offer you:
Nice surroundings and terms of employment
Flexibility, which includes the possibility to work from home
Ongoing training and education
An attractive salary that matches your qualifications
An active social club that arranges a wide range of activities
An extraordinary workplace
Are you already itching

to get started?
When, hopefully, you open the dialogue with us – whether you sent a short message on LinkedIn, a video, write down 3 lines about your motivation, or whatever suits you, we would like for you to mention what makes us a great fit. Your words will be treated confidentially and read with genuine interest and curiosity.

If you have any questions, you are very welcome to contact René Iversen, Team Lead, on rei@inspari.dk or Kristina Borrits, CHRO, on kbj@inspari.dk / +45 31 52 80 92.
Kan vi hjælpe dig?
Skriv til os her,
Hvis du har spørgsmål eller tænker, at tiden er inde til et uforpligtende kald eller møde, kan du kontakte os her. Vi ser frem til at høre fra dig og svarer hurtigst muligt.